Hiya Peepers
Today I have another blogger friend for ya today
She is a doll
Make sure after you read all about her you hope on over to here blog and check her out!
Shuna, I LOVE this fun Idea! Thank you so much!
My name is Marie, and this is me:
...on a RARE day where I my hair is not thrown back in a droopy ponytail! LOL
1. What is the name of your blog?
2. How long have you been blogging? I started blogging in February of THIS YEAR and have loved EVERY minute of it, so far!
3. Who/What inspired you the most to start blogging? Actually, it was my classroom aide last year. She kept seeing everything I was doing in our class and kept saying, "You should start a blog.". She had faith in me, and that was what I needed. She gave me the push and I took the leap!
4. What is the funniest thing a kid has told you? At the end of last school year, one of my students wrote in his letter to future students that I was "sometimes funny" and "don't worry if she comes in with different hair. She likes to color her hair a lot" LOL
5. What state do you live in and how many years have you been a teacher? I was born and raised in RURAL (and I do mean RURAL!) GA, but have lived in Arizona for almost 7 years. I have been teaching for almost 9 years. I started in Pre-K, then went to 2nd, and am now the Mentor Teacher for my First grade team.
6. What are you totally obsessed with?
Blogging (duh!), reading T-R-A-S-H-Y books, Pinterest, and finding cool deals on things for my kids and staycations!
7. If you can have one thing, regardless of price or reasonability <----------------- don't even know if that is a word but we are going to roll with it, what would it be? I would LOVE to have a REALLY fancy, completely equipped MOTORHOME so I could travel all over with my family during the breaks from school.
8. complete these sentences
I could not live without Dunkin Donut's Caramel Swirl Iced Lattes!
I always seem to get things done RIGHT ON TIME. I'm a procrastinator!
When I use my extra quiet, but firm teacher voice my kiddos now I mean business
I am secretly a HUGE fan of Justin Beiber's music...Gahhhh, I cannot believe I'm even admitting that!
I feel like a kid again when I play in the rain with my own kids....or when I go to the zoo!
10. 3 things that best describe you: OVERLY sensitive, At-home Chef, Silly
11. What are your top 3 fav blogs? MAN, this is a TOUGH one...to narrow it down to 3! Ok, well, I suppose the blogs that I like and look at MOST often, would be: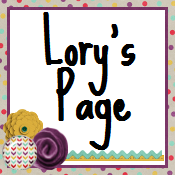 12. What was your ah ha moment when you knew you wanted to be a teacher? I think it was just built into my DNA. My mom has taught my entire life...Special ed. and seeing her with her students was amazing. When I graduated highschool, I didn't think twice. I signed up for my EDU classes as quick as they'd let me! lol
14. Best teacher tip: Be nice to other teachers...they can become great friends and helpful springboards. It's also nice to have another teacher to share new ideas with.
15. One thing that your followers would be surprised to know....I lived in Canada for one year and had to learn to speak French. My husband is Canadian and we lived right outside of Montreal in a VERY French town.
What is the best joke that you know or share a funny pic:
I love humor like this....lol (not sure if it made you laugh...or smile...but I sure did!)
17. In a past life what would you have been? I have not a clue! lol...hopefully something fun, but probably something like a SLOTH. I love naps!
18. What is the first thing that comes to mind
Monday- Lots of prep time
Shoes- Need more FLATS for Fall
Cooking- Is what I live for!
Yard Work-- I live in AZ...no grass...no yard
Disney Movie- Beauty and the Beast
Guilty Pleasure- Keeping up with the Kardashians
TV Show: Grimm and Master Chef
Movie: Currently, The Hunger Games
Clipart or a book: CLIPART lol
Ice cream or candy: ICECREAM
Dollar bin goodies or actual household items: Dollar BIN...all the way!
Chips or cookie: COOKIE...warm and soft
School supplies or groceries: Groceries
Classroom d
é
cor or home d
é
cor: Classroom!
Comfy teacher shoes or heels: Comfy, but STYLISH teacher shoes!
Target or Walmart: Target
Night owl or early bird: Early Bird! My son wakes me up by 6 EVERY morning!
Dog or cat: NO CATS...Dogs all the way!
What is the last thing you:
ate-- Dinner at a friends: dessert was Homeade Chocolate Brandy Mousse...YUMMMMMM
saw-- The Backyardigans with my daughter a few minutes ago...
bought--A couple of new outfits for my kids from Children's Place
did--made myself a HOMEMADE iced coffee using a Pinterest tip!
What are you in love with right now? Moroccan Argan Oil for my hair! I am loving how soft it is making my hair, and how healthy it's looking lately!
Share your fav clipart:
I love ANYTHING from Scrappin' Doodles!
Fave Font:
I have found several on www.dafonts.com like Janda Manatee.
Super cute and free for personal use. Donations needed for commercial use.
How to find me:
Pin It